I keep hearing how "SEO is dead" which is an interesting observation to me. It's always from the same group of people that usually tout themselves as something along the lines of "social media experts" or "social media strategists". They seem to believe that because social media exists, SEO and search is dying…how they've collectively come to that conclusion is beyond me.
My first question is, how can social media ever replace search? I can't seem to grasp the idea of going to twitter or facebook to find banana bread recipes, a local dentist, or anything really. Why would any of these sites even try to step into the ring with Google? It wouldn't end well for them. There will always be search, social media is not equivalent to search and never will be. Social media is great and has it's place, but there is no logical way for it to replace search. Yeah, aspects of social media can influence aspects of search, but that in no way shape or form kills SEO.
To say that SEO is dead is to say that search is dead, as long as there is search there will be SEO. The means of optimization and strategy for raising position in the search engines might change but optimization will still be alive and well. I think most of the…well…lets just call them misinformed "social media experts" are referring to current methods of search engine optimization. Sure, link building, PageRank sculpting, keyword density, and all of the buzz words of SEO might mean nothing in the future, but something WILL invariably replace it.
Lets (hypothetically) say that everything we know about SEO goes out the window. In this fantasy land the search engines decide to use social media and create different metrics based on how users interact with a website to decide where it falls in the search engine results page. This could be a number of different things like: the click-through rate of the website whenever it's posted, the number of likes it receives, the amount of people that tweet it, and anything else a search engine would deem a quality metric. Even in this scenario an opportunity would still exist for webmasters and search engine optimizers to either try to game the system or ethically gain social approval and increase interaction to OPTIMIZE their rankings.
Lets say that if your website has the most number of likes in your niche, it would show up for keywords that are most often mentioned on your fan page in the Google search results. As soon as that ranking metric is discovered there is instantly an ability to optimize. That's exactly how search engine ranking factors have come to be known, through testing and discovery. This scenario would follow the exact same SEO process used today.
As long as people are searching for what they need when they need it and businesses can make any kind of money from ranking well in the search engines, optimizers will have no lack of work in the near future.
What it comes down to is that search engines use computers to grade, prioritize, and rank websites. As long as there is an algorithm calculating rankings there will always be some form of optimization. Until the day when Google employs the entire human race to sort through every website on the internet, optimization will still exist.
Don't take my word for it, listen to Matt Cutts: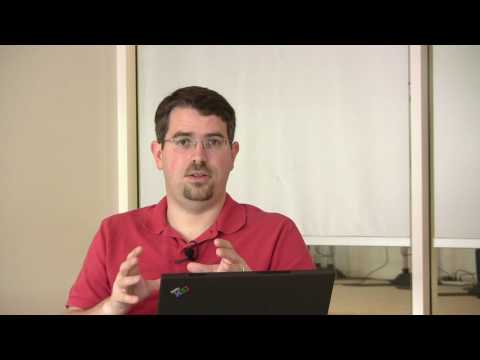 SEO is still alive and kickin' and will be into the foreseeable future.